Brother PE Design 11 New Digitizer Software PED11
Contents Include:
PE Design 11 mini USB
Installation Guide
Best suited to advanced embroiderers. Enjoy unbridled creativity with our newest and most advanced embroidery design software: PE-Design 11. Building on the success of its predecessor – PE-Design 10 – this updated version offers new and enhanced features for creating unique embroidery designs, stitches and quilt fill patterns.
Design, convert, edit and scan your own embroidery patterns
Convert your own images into photo stitching
Send patterns direct to your Luminaire Innov-is XP1 or Stellaire XE1/XJ1 wirelessly
130 fonts with font filter & Font mapping
Stitch Design Factory - create your own stitches
Compatible with ScanNCut - import FCM files to create embroidery designs
More powerful quilting functions - echo fill, decorative fill, stippling and much more
Printing and stitching
Mix gradients and colours
Photostitch
Cross stitch
Layout and Editing Center – design embroideries, appliqués and more
Design Center and Design Database, featuring more than 1000 built-in designs
Font Creator with font import function
Programmable stitch creator – create decorative fill patterns for quilting
Stitch Design Factory – create your own unique decorative stitches
Hundreds of built-in fonts
New enhanced easy to use interface
New WLAN function – send your designs wirelessly between your computer and your Innov-is Luminaire XP1
New background fill with echo quilting
New improved image tracing for photo stitch and auto punch
More advanced editing functions like round fill stitch and flexible spiral stitch
Original decorative fill creator
Font mapping
Updated thread chart
More options for object alignment
New convert region to line sewing
Enhancements of PE-Design 10 features like Fabric Selector and Colour Palette
The top of the line in personal embroidery & sewing digitization software
Packed with powerful and time-saving features, this software is for both the casual hobbyist and the home-based business entrepreneur.
PE-DESIGN 11
We have packed this software with so many time-saving features that will help you create more in less time. Imagine the capability to create your own fonts, stitches and designs - just once - to use many times on hats, pillows, shirts, and other fabrics. Reduce the amount of time spent changing threads by using the Intelligent Color Sort feature, which will stitch those areas that share one color in groups.
Create and Be Creative
Let your imagination soar with the ability to create your own decorative sewing stitches up to 100mm wide* by using the Stitch Design Factory and create your own fonts with the Font Mapping Tool that will let you use them later as built-in lettering.
Save Time Searching
Having the ability to choose your own built-in fonts and designs in less time will help you start your projects sooner. Using the font filter will help you narrow down your choices from the 130 fonts built into PE-DESIGN 11. Choosing from over 1,000 built-in designs is now easier with the design preview that lets you see your choice before you stitch.
Power in Automation
How much time do you spend trying to figure out what type of stitch you need for your fabric or the time it takes to change threads and match color segments? PE-DESIGN 11 has a Fabric Selector that will automatically adjust the sewing attributes for your embroidery based on your fabric selection. The Intelligent Color Sort function will group stitches that share the same colors so you can reduce the time spent changing threads.
Flexibility and Movement
Round and Flexible Spiral Stitches add motion and dimension to your embroidery shapes. Stitches can be set to follow the shape of your embroidery, or stand out to give you a three-dimensional effect.
Transform Photos Into Embroidery with PhotoStitch
Create embroideries from photos with the PhotoStitch feature. Transform your photos into works of art to be framed, put on tote bags, tapestries and so much more. The PhotoStitch, Auto Punch, and Cross Stitch Wizards have enhanced tracing capabilities for a more accurate output.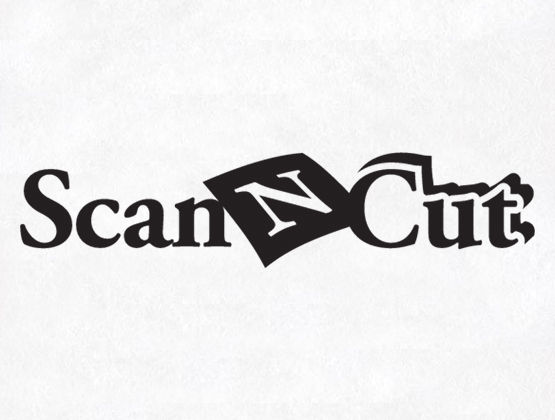 ScanNCut Compatible
Import FCM files to create embroidery designs. Create FCM files to send to CanvasWorkspace or directly to a wirelessly enabled ScanNCut Home and Hobby Cutting Machine.
Exclusive Wireless LAN for Luminaire XP1
Wirelessly transfer embroidery designs and sewing stitches between PE-DESIGN 11 and the Luminaire XP1.+
Using the Large Luminaire XP1 Hoop
Large Split Pattern functionality is enhanced using the Snowman Positioning Marker. Create large split designs using the large 10 5/8" x 16" hoop of the Luminaire XP1